With your help, we can save more lives.
Adoption fees help offset our expenses, but do not cover the entire cost of pulling, vetting, transporting and other costs associated with rescue of abandoned, neglected and abused dogs and cats. We rely heavily on the generosity of donors to help us rescue these animals and provide them with the resources and support needed to place them in forever homes.We are a 501(c)3 tax-exempt organization, and all donations are tax-deductible.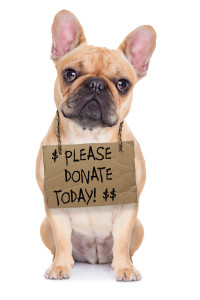 Ways to direct your giving
Critical Care Fund.
All animals who enter DC PAWS Rescue receive basic vetting before being available for adoption. But sometimes an animal has special medical needs that are costly. In medical emergencies, there is also often not enough time to raise funds. This fund covers major medical care and medical emergencies. When you direct your donation to this fund, you are helping us ensure that any animal in our care — no matter its age or health — receives all the veterinary care needed to heal from any illness, accident, neglect or abuse.
Behavioral Health Fund.
Some dogs and cats require a bit of extra assistance in being the best that they can be. We are committed to the behavioral health needs of each and every dog and cat that we pull from the shelter, and we are committed to providing each animal the positive-reinforcement training they need to be successfully placed in a forever home,  as well as follow-up support for adopters in addressing behavioral issues and concerns. With your donation, you are helping us cover the costs of behavioral assessments, training and support, ensuring an animal has the best foundation for life in its adopted home.
Memorial Fund.
You may honor a loved one (human or animal) who has passed and designate the funds to save an animal in need. You can elect to have a letter sent to notify an honoree or an honoree's family.
Sponsor a Dog or Cat.
Want to have a specific dog or cat but can't adopt? You can sponsor that animal with a donation of $250.  With that donation, you can name the animal and request an acknowledgement to be sent to the person of your choice. We will recognize your sponsorship on the animal's adoption profile page. Once you have donated, please email us at info@dcpawsrescue.org to share the notification details and contact information.
Unspecified, general donations.
Every dollar you give makes a difference. Your general donations are allocated to the areas of greatest need, usually medical expenses and saving additional dogs and cats. You can even make a regular, recurring monthly donation.
In-kind donations.
You can donate items on our Amazon Wish List, as well as donate items for our events and fundraisers. Our South Carolina partner is also in need of towels, blankets, cleaning supplies, and dog and cat food; we can collect these donations and send them back to SC at transports. Have something you think we can use or may need? Just contact us, and we'll let you know if it can be used.